Buddy Quest - Expanded Edition Ebook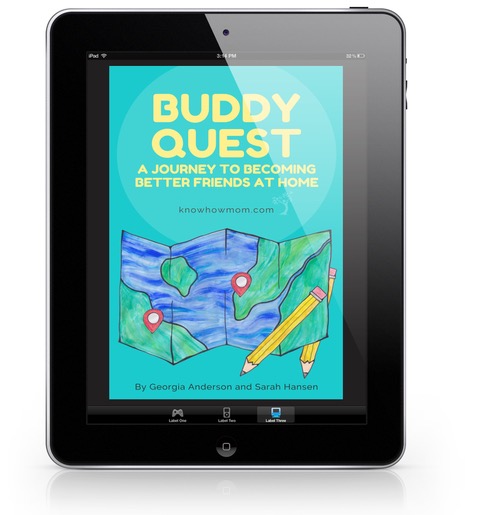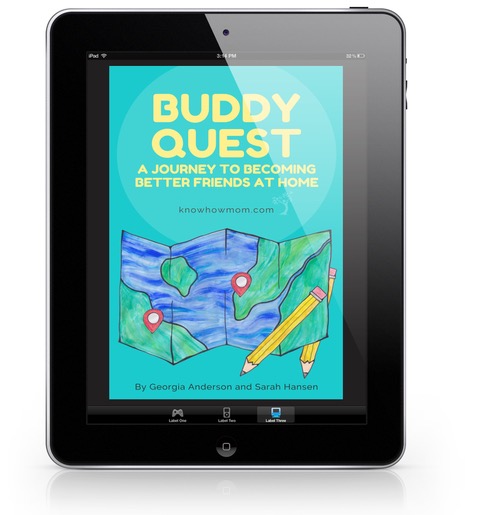 Buddy Quest - Expanded Edition Ebook
Need help avoiding boredom and fighting amongst your kids this summer? Looking for a fun sibling relationship boost?
Buddy Quest: a Journey to Becoming Better Friends at Home includes eight fun, research-based challenges to help children become better buddies at home. (Parents will learn some great tips to facilitate friendship as well.) Each activity is based on the research of world-renowned researcher John Gottman, and lasts 15-30 minutes.
Recommended for ages 6-13 (may be adapted to younger ages with parental involvement). We are sure you are going to love the results! If you don't see a positive change within 30 days, please accept a full refund.
Price includes FREE shipping.
Which one should I buy?
Ebook:
Can be used repeatedly as children grow.

Print at home so kids can write in their own book (Colors vary from original to use less ink for printing).

Can be used on any device wherever you are.
Spiral Bound:
Children write directly in a colorful spiral bound book which is fun and engaging.

A darling keepsake to look back on as siblings grow up!

A wonderful gift idea for relatives and friends.
These books sold out quickly last year. Order now to get started on a great summer!